In the last years we could build up some good relationships to the european country radios and other Radio stations . Whenever we had cuts we sent our songs to the radios here in Europe and we promote the artists who released our songs that way.
Music publishing is our main business, but we want to do more promotion work in the future also for 'outside' artists. If you would like to know more about it feel free to contact us – info@livamusic.ch
Here you'll find more info about our Radio Promotion Service:
Liva Music – Radio Promotion Service
March 2019 Promotion
CD Promotion: https://store.cdbaby.com/cd/songsfortheearssongsforth
January 2019 Promotion
www.chadbushnell.com
www.freundemusic.com
November 2018 Promotion
www.rolf-fritschi.ch
www.kimyarson
www.rolfschnyder.ch
https://sentimentfalls.com
October 2018 Promotion
April 2018 Promotion
November 2017 Promotion
Ry Bradley, Lizzy Jones, Hannah Richardson
Ashie Noey, James Stewart Keene
September 2017 Promotion
Hannah Richardson, Ry Bradley, Seven Loons, Rolf Schnyder
August 2017 Promotion
Ashie Noey, Ry Bradley, Songs from Gampel Music
Ry Bradley, Tony True, Seven Loons, Keith Duke, Andy Martin
July 2017 Promotion:
Ashie Noey, Ry Bradley, Keith Duke
March 2017 Promotion
James Stewart Keene and Ashie Noey
Februar 2017 Promotion
Here are the artists that we work with in the past:
Midnight Mantics – Kim Yarson – Mark Denny Preston – Deena – Tony True – Fraser Newcombe – Rolf Schnyder
of course we also do promotion for the artists who cut our Songs!!
European Country Charts: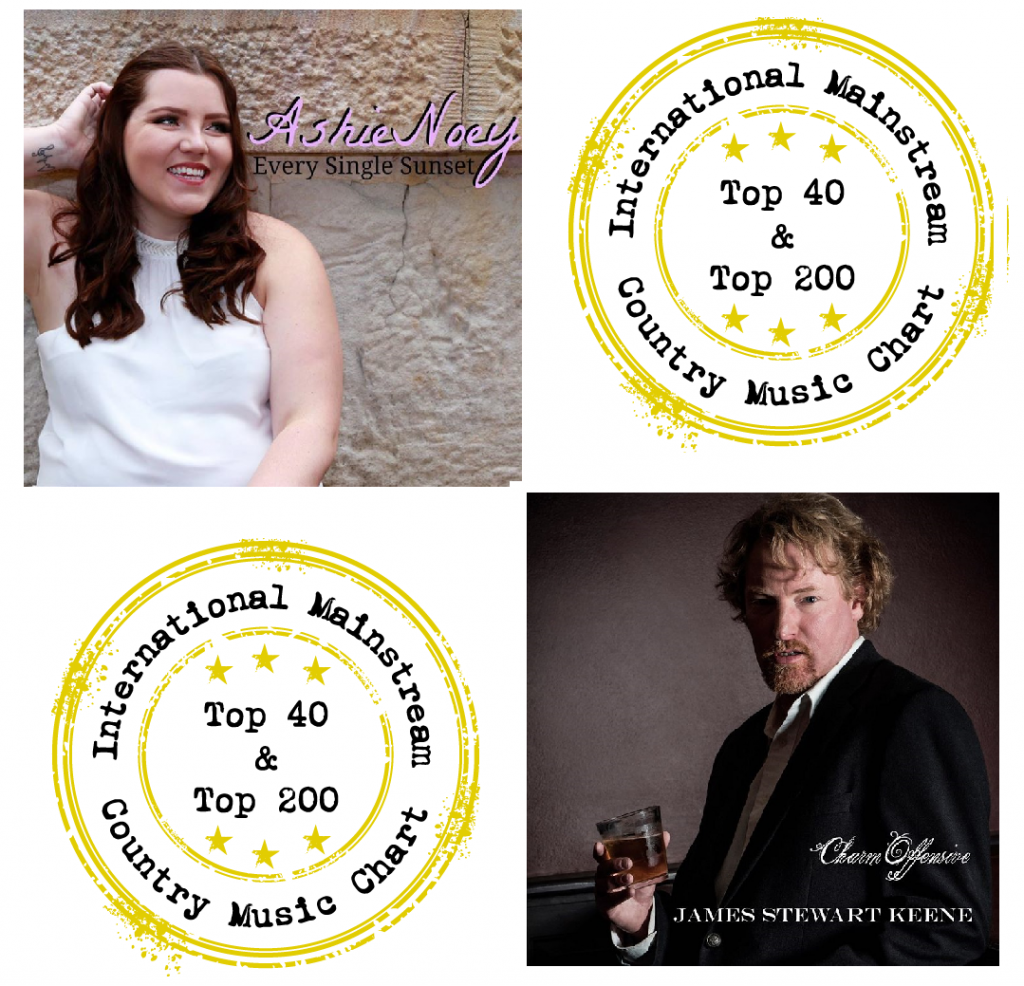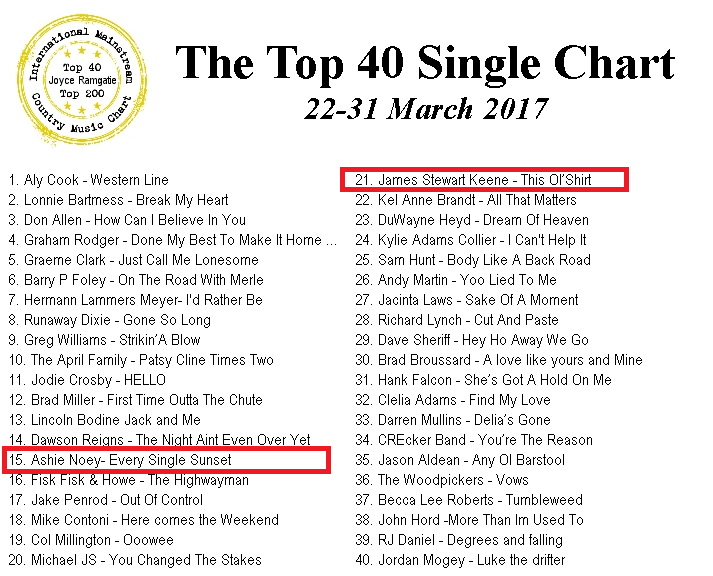 Australian Charts: