Congratulation to our writers!
Michael Max McGee and Rolf Schnyder won the 2014 Australian Song Contest in the category International with the song "Get Naked"
Another song "Time To Roll The Dice" written by Max and Rolf has made it on rank 6.
"Happy Me", a brand new song written with Debra Gussin and Kyle Vincent has made it on rank 9.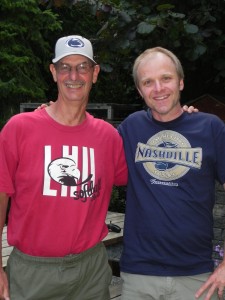 More good news from Debra Gussin:
"Do U Miss The Heat", co-written with Stacy Hogan, has been named a TOP 3 Finalist in the John Lennon Songwriting Contest (Country)!
"Trippin' On U" is a TOP 10 Finalist in the USA Songwriting Competition (Dance).